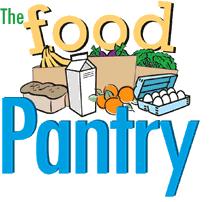 Creative Visions Human Development Institute, Inc has partnered with the Iowa Food Bank, a member of the nation's food bank network.
Our Goals & Activities
— Collect and distribute quantities of healthful and nutritious food to area families in need, food pantries and homeless shelters in the Des Moines Area.
— Our Tuesday and Thursday Food Pantry donates a box (about 40 lbs) of various healthful food items to approximately 25 qualifying families weekly. The need is growing as many call each week who have never found themselves in need of a pantry before.
— Persons far from our area benefit from our food hotline referral service to find pantries in their area: 515-244-4003.
— Volunteer and Community Service hours may be scheduled by calling 515-244-4003. You will receive paper work as proof of hours served. We cannot complete our goals and activities without you!